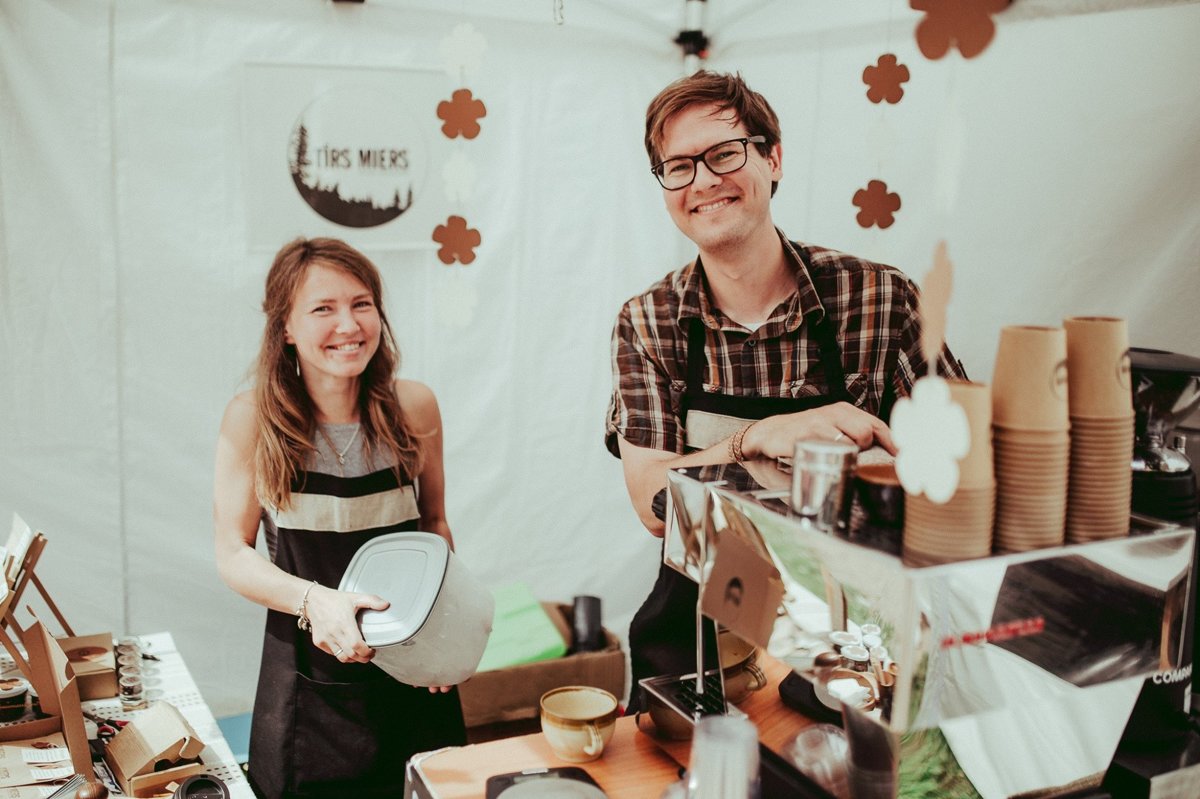 My name is Kalvis and it's been around 8 years since coffee first amazed me. I believe that coffee is an art and every cup of coffee is a masterpiece.

For many years I worked in coffee shops where I got experience from making coffee to managing a coffee shop. Over the years I grew to understand that the biggest satisfaction for me was to make coffee and share my knowledge and passion with others. From managing a coffee shop I moved on to work in a coffee roastery as a barista trainer and this time introduced me completely different methods of coffee making and coffee itself.

When came a time for change I decided to take the next step and start my own speciality micro coffee roastery in the place where I and my lovely wife Baiba chose to live – close to nature in countryside of Latvia. Nature is our inspiration and energy source.

We love coffee as much as we love what we do.

See you soon!